Te fit-Tazza Showroom &
Souvenirs That Don't Suck Store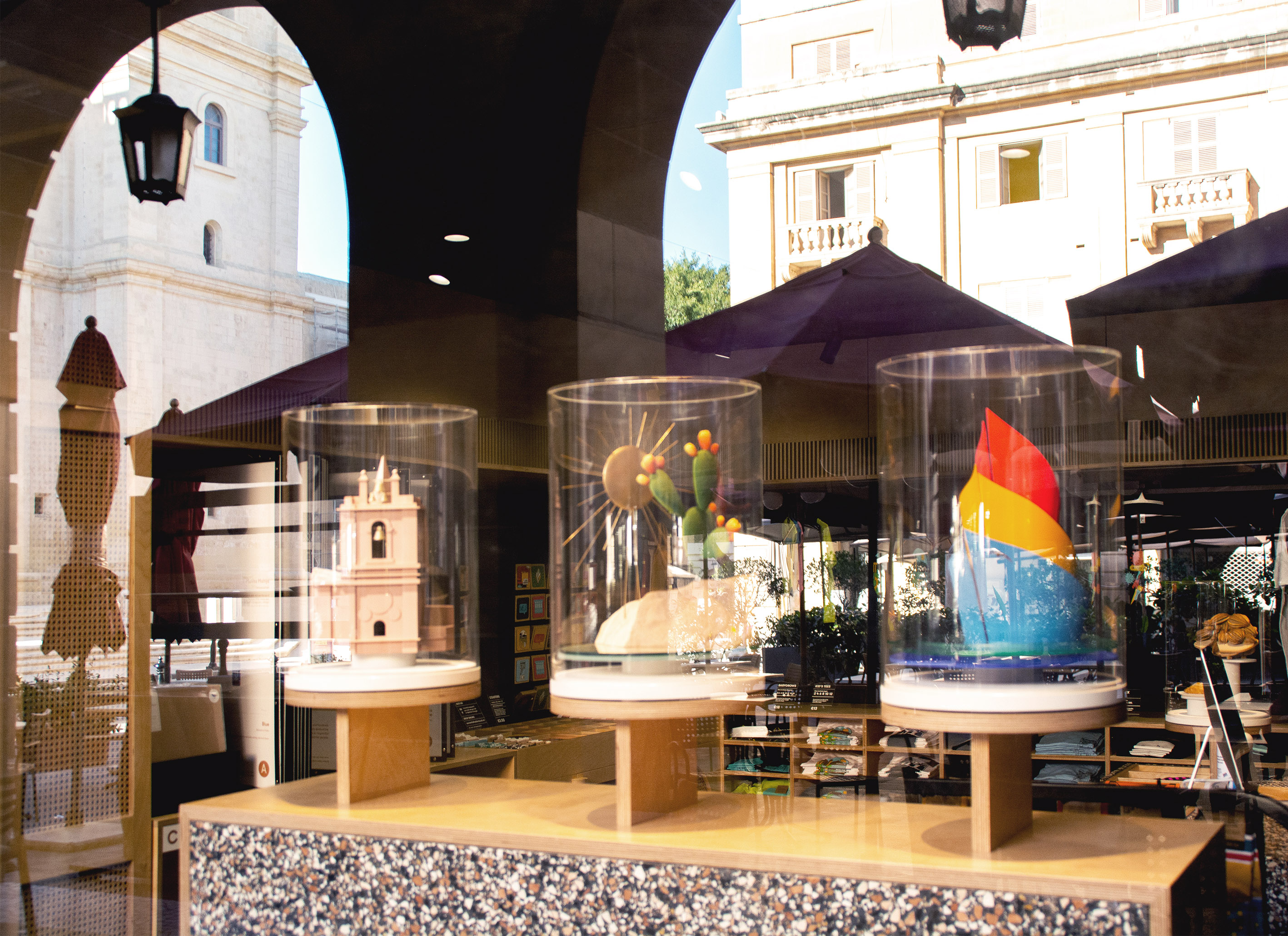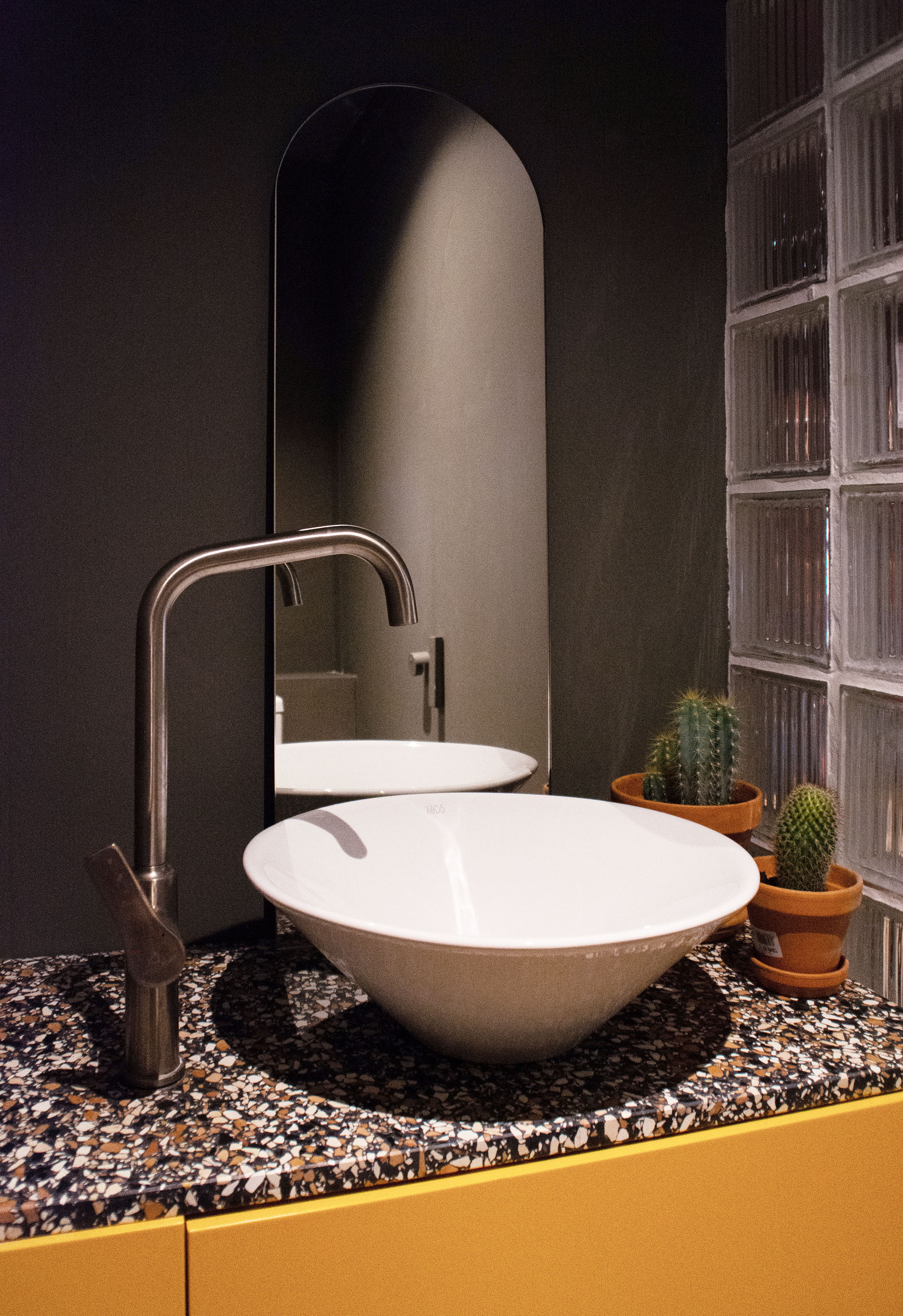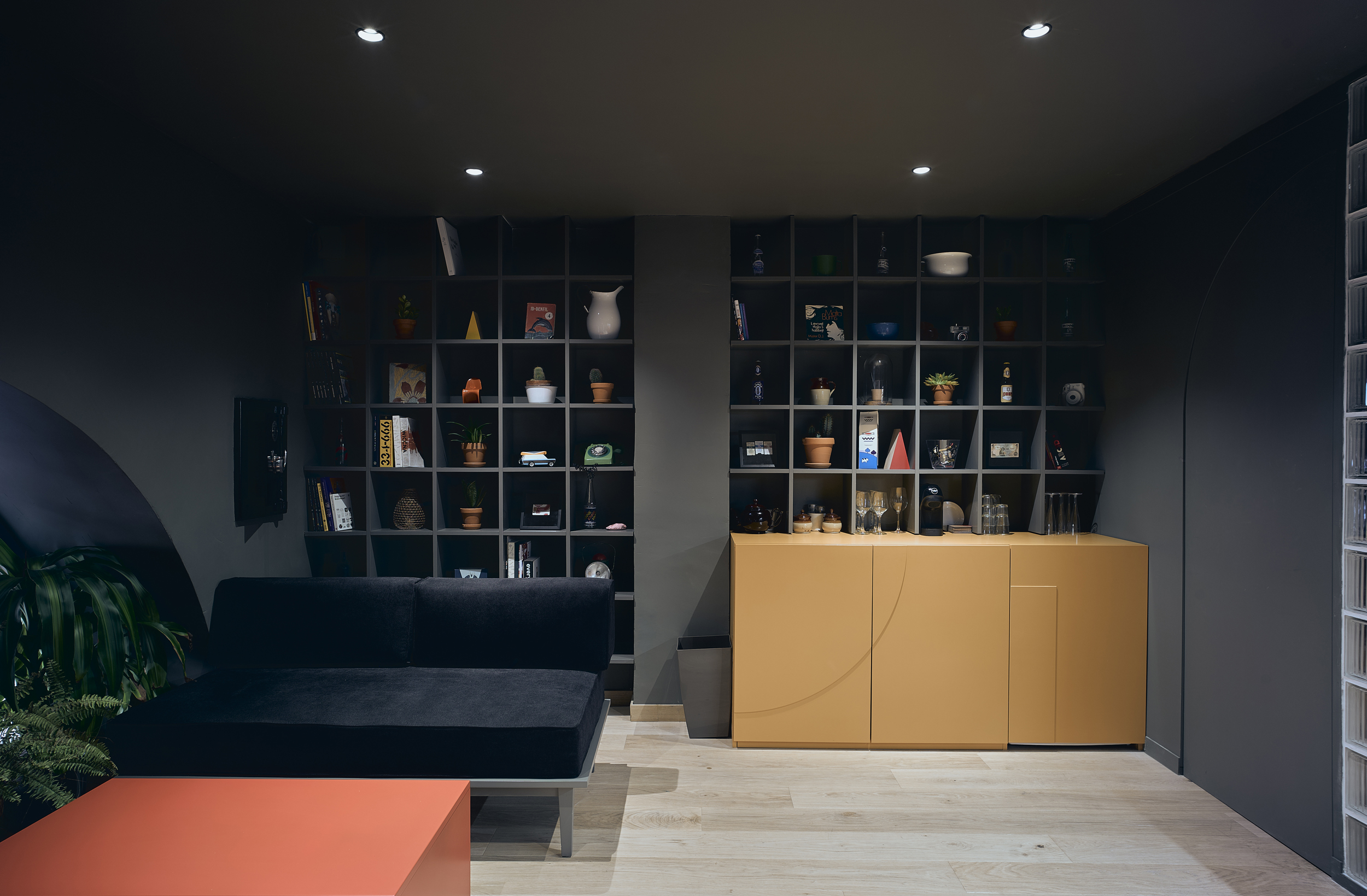 Photo: Ed Muscat Azzopardi and Andrew Iguanez
The new 'Souvenirs That Don't Suck' space is a distillate of Maltese visual identity, standing between a shop and a museum, with one leg in a world of ancient symbols and traditions and another leg in the 21st century. A stretch which combines the vernacular and the contemporary, the cultural and the commercial, on both a tangible and an intangible level, through meaningful spatial investigations transcending superficial aspects of commercial interior design.

Conceived as an playful and interactive retail outlet for children and adults alike, and representative of the brand's innovative approach to the reinterpretation of Maltese identity, the design project revolved around the need to transform what was a neglected store into a lively multipurpose platform, serving as a shop for the Souvenirs That Don't Suck brand (at ground floor), as a studio for its founders, 'Te fit-Tazza', and as a community space for future creative and collaborative projects (at first floor).

Our main aim was to combine iconic elements of modernist Maltese aesthetics in a contemporary and critical manner and, in doing so, to echo the brand's
modus operandi
. The design draws a great deal of inspiration from its location too, in the centre of Valletta. In the terrazzo slabs of the shop windows one can recognize the colors of the Palladino terrazzo of the pjazza, while the arched furnishing elements remind of the iteration of arches present both in the square and inside the neighboring St John's Co Cathedral, in a continuum between outside and inside, old and new. Other choices of materials, informed by the experience of Te fit-Tazza in modernising the Maltese spirit whilst remaining loyal to its origins, include rattan and aluminium paneling, all used in a non-traditional way.
Products are cunningly placed amid the quirkiness of interactive displays and a series of 3D printed and hand painted objects exhibited as unique statement pieces under glass bells (by Scenic Set, London), conveying the brand's narrative while inviting the visitor to delve into the exploration of the space and of Maltese culture, in line with the brand's distinctive humorous tone and underlying nostalgia.

Showroom Layout